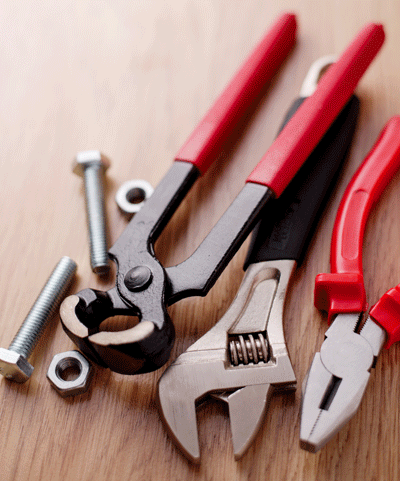 Company Profile
No one is immune to drainage problem that seem to pop up at the most in convenient times, causing schedule upheavals and logistical challenges as well as safety hazards.
Drainage problem's are usually caused by poor construction or old materials. They present themselves in different places; sinks, drain pipes, and sewers, leaving you frustrated.
It is not unusual for you to be, inadvertently, causing your own drainage woes, too. Finding a service company that you can trust is never easy; and finding a drainage company that provides affordable, professional service is no different.
---
---
About Us - Drainage North Yorkshire
Drainage North Yorkshire is an independent and self-sufficient company comprised of experts who strive to meet the individual drainage needs of each home in North Yorkshire.
We have gathered years of experience as we have been schooling, training and modifying to the ever revolving drainage needs and scenarios with different private and commercial property.
We are highly skilled in resolving obstruction in baths, toilets, and sinks, and are capable of fixing clogged and flawed drain pipes, fixing damaged sewers, or when necessary, building new ones. All our technicians are fully certified for their respective duties and they are exceptionally trained in the art of excellent service delivery.
We use the latest technology, techniques and cost-effective methods to bring affordable, quick and long-lasting solutions to all your drainage problems. And, we are constantly researching new and better ways to expand your satisfaction.
Our Beliefs - Drainage North Yorkshire
The backbone of our company is our work ethic, integrity, and diligence in serving or customers' needs. Our foundational beliefs are always in mind, regardless of our expansion.
We've been a small, intimate organisation for all the many decades we have been operating. Drainage North Yorkshire does not adhere to average or superior service grades.
We never forget that our clients are not contracts and forms; our clients are people, people dealing with frustrating and foul messes that they desperately need fixed, without added expense.
We identify with your frustrated sigh at the instance of a blocked drain; your apprehension and worry about a damaged sewer and the disruption these things can bring to your daily routine. We employ all resources within our control to restore normalcy in your home drainage system.
Working Hand In Hand With You To Keep The Drains Flowing
However, we always ensure that every service we deliver and every method we employ is guided solely by extensive inspection and analysis we are not afraid to do the traditional sewer excavation if it is the best solution to your drainage problem.
Although we partner with different high quality equipment makers to bring you the best drainage service at affordable costs, we believe that our most important partner is you.
At Drainage North Yorkshire, we are conscious of the important role you can play in keeping your drain flowing and we give you free advice with respect to that.
Our technicians will focus on repairing your drains first, but afterwards will dedicate their time to educate you about maintenance.
Every drainage service performed by Drainage North Yorkshire is accompanied with a standard long term warranty, but we always assure that you will be pleased with the service for much longer.
---
Unrivalled Transparency
We are always happiest when you are alongside us as a job progresses. This means that we can explain the problem's that we find and the best methods of fixing them. Finally, when the job is done, we will fill you in on the whole process and end result.
We pride ourselves on charging only for the work completed. We do not charge for callouts, pre-service inspection or post-service inspection. This is not for strategic reasons. It is simply because we believe that these things are a core part of our responsibility and service to you.
We do not conceal anything behind gibberish, nor do your questions make us impatient. As professionals, we understand you deserve to know the cause of your drainage problems, so we work with as much transparency as possible.